admin_fortress | Jul 07, 2022
Published in Beauty
To help establish a presence on the giant e-commerce platform, Versed engaged with Fortress Brand in September of last year. The skincare brand was seeking to stave off third-party resellers on Amazon and begin growing Amazon sales following a period of explosive growth on its e-commerce website. Versed had noticed consumers were organically searching for its products on Amazon and recognized was it missing an opportunity to convert their interest into purchases. Will Matalene, VP of growth for Versed, says, "We want to make sure our products are available to our customers, wherever their preferred method of checkout is."
Making sure products are available on Amazon isn't the easiest proposition. Brand founders often lament the heavy backend lift that goes into erecting an Amazon business and underestimate the complications that come with selling on it. Fortress's expertise in handling the complex Amazon ecosystem convinced Matalene it's the right partner for Versed. "This is a real strategic partnership," he says. "We meet weekly to develop marketing and merchandising strategies to grow the business."
Matalene adds, "Fortress is one of the leaders in this field, so working with them has been a dream because they provide so much expertise and have great recommendations, and I'm able to use that with our dot-com experience as well as the overall digital ecosystem."
Along with Versed, Fortress works with emerging and established brands like Glow Recipe, Youth to the People, and Hum Nutrition to manage their Amazon operations, including setting up storefronts, handling SEO and pay-per-click strategies, and delivering actionable insights to guide improvements.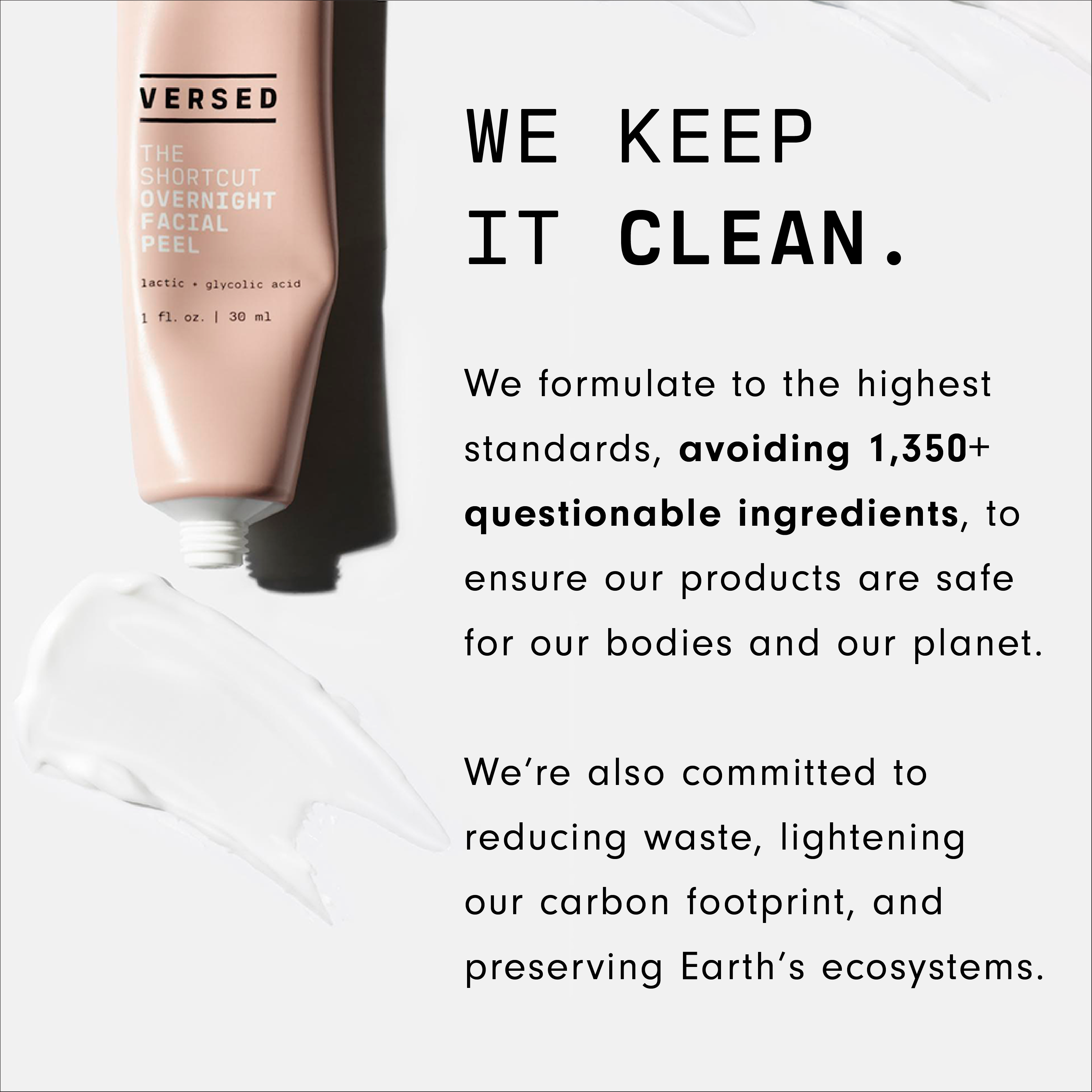 Alexandra Carmody, senior strategy director at Fortress, says nascent brands interested in launching on Amazon have to go in with a clear strategy and understand that they may not rack up tons of sales at the outset. While it's important they have a direct-to-consumer website, she points out Amazon is the preferred digital channel for shoppers who take advantage of its two-day shipping window, direct checkout links and wide breadth of products. Carmody says, "Amazon might be a place for people to discover your product, drop off for a couple of days, and come back and purchase after they've researched your DTC, and learned more about your brand, looked up your social channels."
When approached properly, Carmody emphasizes Amazon shouldn't cannibalize sales from other channels. Instead, it should augment a brand's overall digital reach. "You're able to find these niche markets within what often is a very overwhelming landscape. You can figure out what search terms you can win on, where your products are appearing, and how to capture those consumers who are searching for specific skincare-related needs," says Carmody, noting most shoppers use Amazon similarly to search engines. "That's really where you're able to win and scale and figure out what your opportunity looks like."
Across the board, Versed is seeing positive returns on investment from its efforts with Fortress, thanks to an efficient budget, strategic planning, and Amazon's and Fortress's marketing best practices. The brand has increased its revenues by more than 100% month-over-month due to a mix of organic and paid strategies. "We are seeing monumental growth since launching with Fortress," says Matalene. "We've blown ourselves away every single month."
Below, Matalene and Carmody highlight three steps the brands took together to launch Versed on Amazon.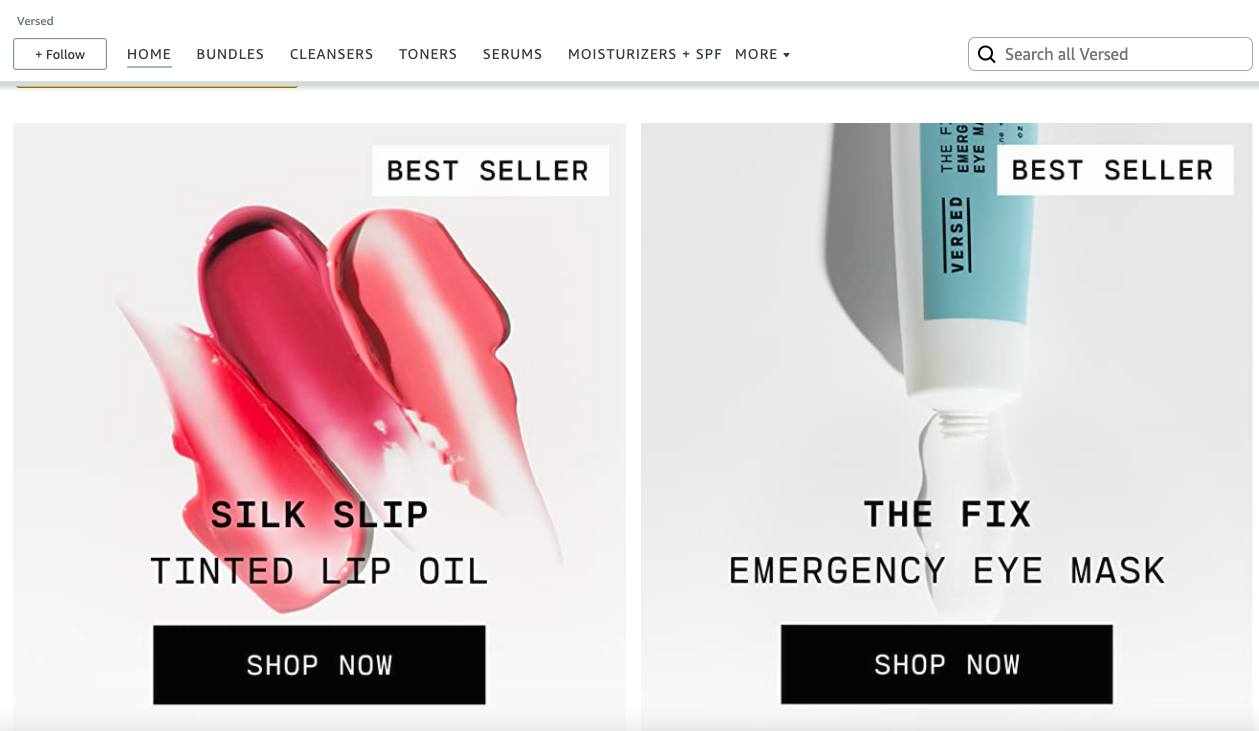 1. Landscape Evaluation
Fortress Brand provides clients with a 90-day outlook during the onboarding process to set initial sales goals and assist them with grasping how they can compete effectively on Amazon. The agency then builds out a 12-month forecast and demand plan that builds considerations like major holidays, Amazon's promotional schedule and major brand public relations pushes. About halfway through the year, Fortress starts planning for the next year and assembling an 18- to 24-month outlook.
Less than three weeks after Versed signed its contract with Fortress, the agency began putting the brand's Amazon listings up, evaluating the reseller landscape and identifying content needs for the product detail pages. Fortress kicked off a large-scale research project delving into search volume on Amazon to assess the size of the opportunity for the clean skincare brand on Amazon. It dove into relevant keywords that Versed could be ranking for organically to show up on the first page of search results when a consumer heads to Amazon and types in "Versed" or another branded term.
"A huge component of brand awareness off of Amazon is that it helps with this halo effect to grow your business even further. Where Versed fit in really nicely was they were already live on their own DTC plus a couple of other retail channels, so it was easy for us to figure out what the Amazon consumer looked like and where we can really penetrate the market from there," says Carmody.
Versed is currently sold at Target and Walmart, but its Amazon customer is different from the customer shopping the brand at retail and the customer shopping the brand on its site, enabling Carmody to carve out a unique business for it on Amazon. She explains the Amazon consumer tends to search for products that aren't necessarily hero products, whereas someone going directly to the brand's site is often hunting for its hero products.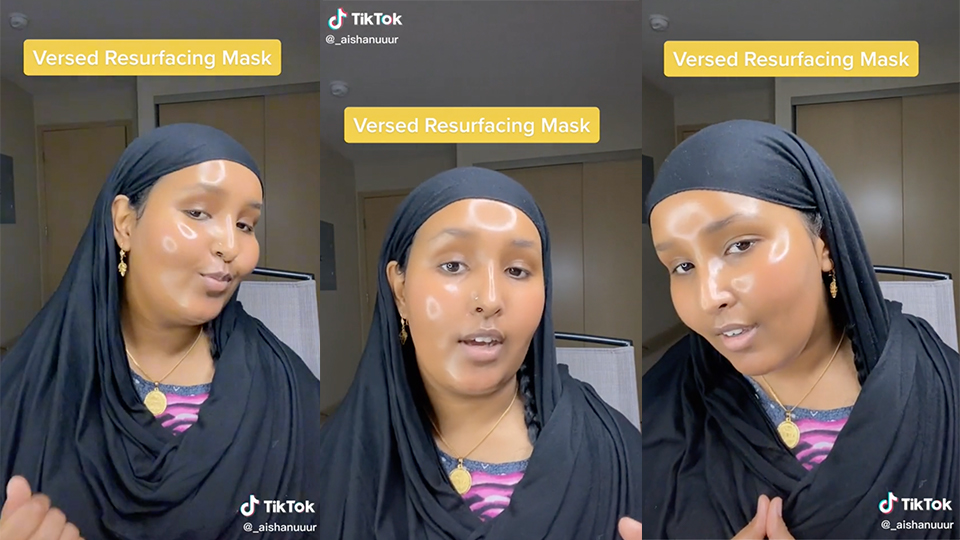 2. Storefronts Optimization
Fortress's objective is to fully optimize product description pages on a brand's Amazon storefront within the first 60 days of a partnership. From there, it can figure out how to best structure the storefront. Based on sales velocity, Fortress moves products up or down the listing page and develops content based around customer intent. The goal is to create a seamless picture for consumers already aware of Versed and those not aware of the brand to make them both comfortable purchasing from Amazon.
Carmody recommends brands get "as close as you can get to the consistency of copy and language that is on your DTC or on other sales channels so that brand recognition becomes an 'aha moment,' where the person realizes they know the brand." And she hails video content as key to driving customer interactions. Carmody says, "Most people now shop on the Amazon app and the movement of a video, whether it's on the storefront or it's a video ad, is really the most engaging content that you can get from the search results page." She specifically underscores "how-to" style videos living on the product description page (PDP) as big components of brands successful on Amazon.
3. Growth Strategies
After refining a brand's Amazon storefront, Fortress focuses on accelerating its performance. The agency tries to address the following questions to develop a growth strategy: Where are areas of opportunity for people to discover the brand for the first time on Amazon? What does that Amazon consumer look like? How can we be reaching them?
Within the first few months of Fortress's Versed partnership, an organic TikTok video featuring the brand's resurfacing face mask, Doctor's Visit, went viral. Once dermatologists duetted the video on the app, Fortress saw Versed's search volume on Amazon spike. It was able to glean demographic data based on the search volume increase to efficiently cross-sell to customers who bought Doctor's Visit by introducing them to Versed's broader array of products. Matalene says, "There is that natural transition of Amazon almost being like a search engine for younger generations, and it is super impactful and has been a huge component to us being successful in our first six months of launch."
Open dialogue between Fortress and Versed facilitates quick pivots. Because the two companies were monitoring the viral video and its effects, they were able to adjust demand plans in real time grounded in projections of how many units Versed might be able to sell and how many they could have on hand to keep up with demand and continue to drive momentum. Carmody says, "Now that people have purchased this product, we think, 'What's a product that they should pair with it? What bundles can we create on top of that? How can we leverage that user data of the consumer that's interested in the Versed brand? How we can structure our advertising campaigns based on that buying behavior?'"
Aside from revenue, Versed is prioritizing the net new customers it's acquiring from its Amazon initiatives and the ROI on Amazon ad spend. "What's really nice about this partnership is the ability to take learnings from one platform and sales channel, and see if there's any way to apply them and scale them on the other side," says Matalene. "Sometimes they're one to one, sometimes they're inverse, sometimes they don't correlate it all, but it's definitely great to have directional data points like sales velocity and search intent tied to Amazon versus sticking your finger into the wind and going, 'Let's try this today."
See the original article on Beauty Independent.
Interested in learning more about what we do at Fortress and how we can accelerate your brand? Reach out to us via the contact form below!